3 books found: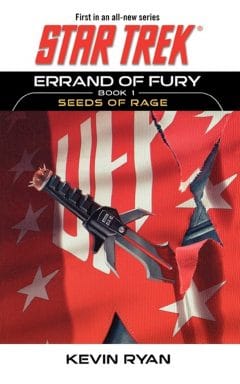 (follows Errand of Vengeance trilogy) Tensions between the Federation and the Klingon Empire are the highest they've been since the Battle of Donatu V twenty-five years earlier. Even as Federation Ambassador Robert Fox engages in tense negotiations with the Klingon ambassador to maintain the peace, Captain Kirk sees his vessel refit from a ship of exploration into a ship of war.
2267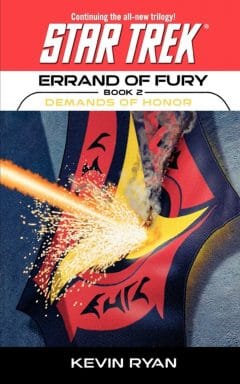 The Enterprise is sent back to the site of a previous skirmish with the Klingons for a confrontation with the I.K.S. D'k Tahg. Even as the two ships face each other, trouble is brewing among their crews. On the Enterprise, Lieutenant Leslie Parrish is pregnant with a half-Klingon child and Section Chief Michael Fuller still carries the wounds of the twenty-five-year-old Battle of Donatu V.
2267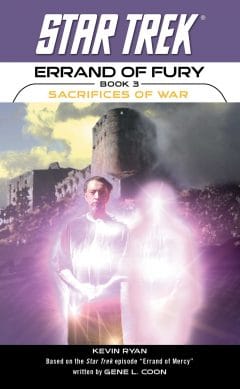 Forced to disguise themselves as interstellar traders, Captain Kirk and Mister Spock are trapped on the primitive world of Organia as Klingon Defense Forces occupy the planet. Determined to make the Organians see that they need not bow to oppression, the Starfleet officers sabotage Klingon materiel. In retaliation, the Klingon captain Kor executes many Organians.
2267