3 books found: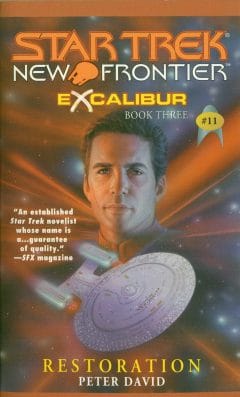 Shelby has been granted a command of her own, the USS Exeter. Unbeknownst to Starfleet, Calhoun escaped the cataclysmic demise of the Excalibur. Trapped on a hostile world, unable to contact Starfleet or even let Shelby and the others know he is still alive, Calhoun is drawn into a life-or-death struggle against relentless foes.
2376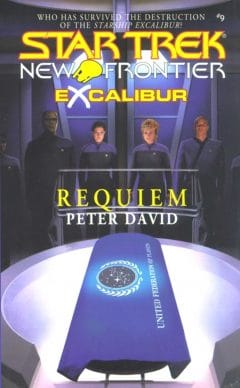 When the USS Excalibur was suddenly and mercilessly destroyed, Starfleet lost one of its finest starships. But the crew members of the Excalibur lost their captain and their home. Going their separate ways throughout the Alpha Quadrant, the Excalibur's survivors must face diverse challenges and dangers on their own.
2376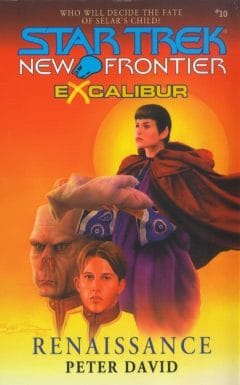 Following the birth of her child, Dr. Selar returned to her homeworld, determined to raise the child exclusively in the way of logic. But the child's father has his own views regarding their offspring's future. Elsewhere in the Alpha Quadrant, Lieutenant Lefler and her enigmatic mother travel to Risa.
2376