6 books found: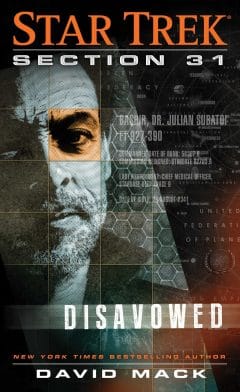 Doctor Bashir sacrificed his career for a chance to infiltrate Section 31 and destroy it from within. Now it's asking him to help it stop the Breen from stealing a dangerous new technology from the Mirror Univers. It's a mission Bashir can't refuse, or is it a trap from which even his genetically enhanced intellect can't escape?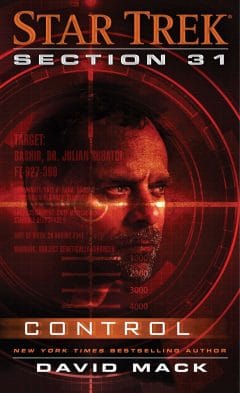 The discovery of a two-hundred-year-old secret gives Doctor Bashir his best chance yet to expose and destroy the illegal spy organization. But his foes won't go down without a fight, and his mission to protect the Federation he loves just end up triggering its destruction.
2386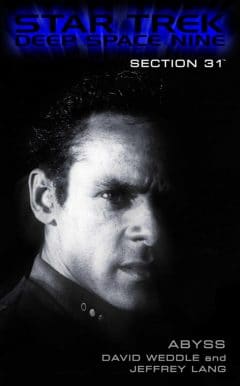 Dr. Julian Bashir faces his darkest nightmare when Section 31 compels him to undertake a mission to stop one of their own. But this renegade is no ordinary agent. Like Bashir, Dr. Ethan Locken is genetically enhanced, a human superior in body and mind. But Locken dreams of remaking the galaxy in his own image - and creating a new human empire based on the example of the infamous Khan Noonien Singh.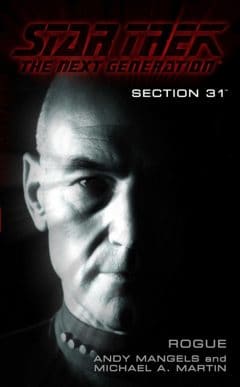 Amoral, shrouded in secrecy, answerable to no-one, Section 31 operates outside the constraints of either conscience or the law. They are the covert operations arm of Starfleet. Their mission: to protect the Federation at whatever cost.
2373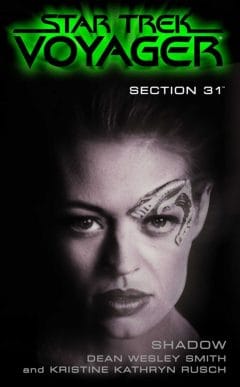 As the crew of Voyager races against time to safe millions of refugees from an approaching stellar catastrophe, Seven of Nine becomes the unwitting target of a series of potentially lethal "accidents," and Captain Janeway and her people find themselves in an unexpected battle to preserve their own lives from a ruthless enemy.
Kirk discovers that technology he obtained earlier for the sake of peace is being put to sinister purposes as Section 31 sets in motion a plan that could bring the major powers of the galaxy to their knees.
2268