7 books found: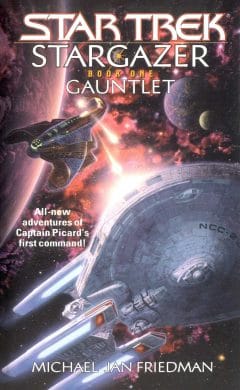 With the interstellar pirate known as the White Wolf wreaking havoc across several sectors, inexperienced young starship captain Jean-Luc Picard and the crew of the U.S.S. Stargazer are given the task of stopping the terrorist's raids on Federation cargo ships.
2333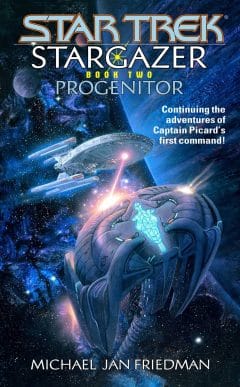 Captain Jean-Luc Picard and the crew of the Stargazer head for the homeworld of ship's engineer Phigus Simenon and his lizard-like race for a traditional fertility competition, but they soon discover that an unknown enemy not only wants Phigus out of the competition, they want him dead.
2333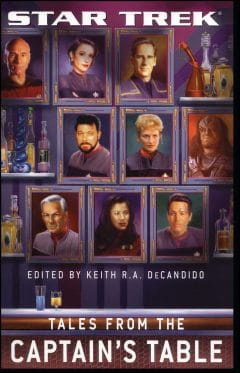 Nine new Star Trek captains belly up to the bar to tell their tales of adventure and romance, of triumph and tragedy, of duty and honor, of debts paid and prices exacted.
2378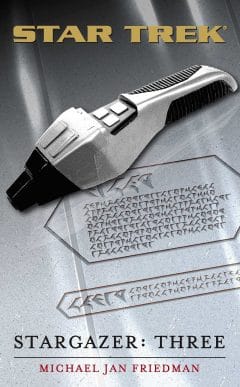 The bond between identical twins Gerda and Idun Asmund, human children raised as warriors on the Klingon homeworld, is tested when a transporter accident brings a mysterious visitor aboard the Stargazer, a woman from another universe who closely resembles the twins, as Captain Jean-Luc Picard races against time to send the woman home.
2333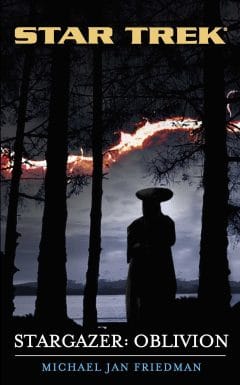 In 1893, while traveling back in time, Jean-Luc Picard saves the life of Guinan, a long-lived alien El-Aurian, with whom he, now commander of the Stargazer, is reunited in his own time, five centuries later. This is the story of that fateful meeting, and of a Guinan very different from the woman we think we know - a person wracked by pain and longing, shaken to the roots of her soul.
2333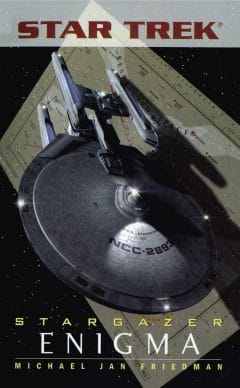 Starfleet ships are attacked by a mysterious alien aggressor - one who appears to possess an intimate knowledge of the vessel's tactical technology. Young Captain Picard of the U.S.S. Stargazer is ordered to help form a desperate line of defense against the aggressor. But it seems nothing can stop the aliens' headlong plunge into the heart of the Federation.
2333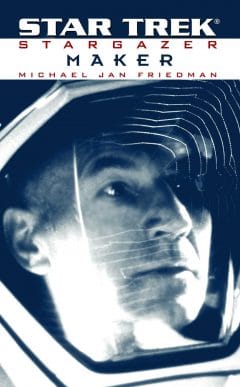 Ensign Andreas Nikolas has resigned his post on the Stargazer to seek a home on a freighter, which is taken over by a monstrous alien with unbelievable powers and a disdain for all forms of life. Without saying why, the alien sends the freighter hurtling toward a part of space inhabited by the Ubarrak, the Federation's deadliest and most xenophobic enemy.
2333